6 R's of Cloud Migration Strategy
4
min read
6 R's of Cloud Migration Strategy – Decided to migrate your servers from on-premises into the cloud, but need certain strategy to accomplish the project successfully?

A cloud migration strategy is essential to ensure a successful cloud migration from on-premises into the cloud or from one cloud to the other cloud.
Why do we need to have a proper Cloud Migration Strategy?
When we move a server from one location to the other, the application present on the production server also moves to a new environment. So, it is vital to take these application dependencies into consideration, whether the application would function properly on the target new cloud environment. Likewise, the cloud migration strategy also revolves around the fact that the cloud migration should have no impact on the performance of the application, the end-user gets no disruption into the services.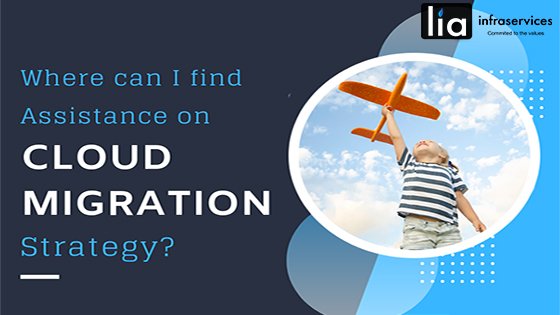 Enterprise cloud migration strategy:
Enterprises or the organization need to consider the below 6 cloud migration strategy to decide which cloud migration strategy suits their use case.
The 6 R's of Cloud Migration Strategy:
Re-hosting (Lift & Shift)
Refactoring (Re-Architect)
Replatforming (Lift & reshape)
Repurchasing (Drop & shop)
Retire (Decommission)
Retain (No Movement)
1. Re-hosting (Lift & Shift)
Re-hosting (Lift & Shift) – Re-hosting is the first strategy to lift and shift. Successful migration involves a server or an application as is to the new cloud environment.
This process ensures as few to no changes into the underlying system as possible. During the discovery process, the qualified system is quick-wins. Migration happens with minimal cost and effort. However, the application and system usually involve a simple lift and shift. Such a system isn't expected to utilize the cloud-native features and thus isn't optimized to run in a cloud environment. Thus depending on the system, it may even be more expensive to run the newly migrated system on the cloud. These types of issues are considered before categorizing a system for migration.
Rehosting or lift and shift migration strategy provides better ROI to the organization. This kind of migration involves very little cost. Soon, the target cloud is set up with the cloned server as the production as soon as possible. The end-user finds very little interruption. It replicates the on-premises architectures into the cloud.
Lia Infraservices – specialized in lift and shift migrations. Our customer uses our managed cloud migration services to leverage the entire cloud migration project.

2. Refactoring (Re-Architect)
Refactoring (Re-Architect) – It optimises an on-premises application to support cloud architecture. It is the second migration strategy. Usually, falls on the other extreme of the migration effort. Because it requires a complete change and reengineering of the system or application logic to fully make use of all the cloud features.
The application utilizes cloud-native features and is completely optimized. Nextly, migration involves high costs and efforts. Therefore, in the long run, this approach can be efficient and cost-effective. The application is re-engineered to use cloud-native features.
A typical example of refactoring is changing a mainframe-based monolithic application from its current form to a microservices-based architecture. When categorizing an application as refactoring.
The business performs a detailed business case analysis to justify the investment of the cost, effort and potential business impact. It ensures that other alternatives are considered as well.
3. Replatforming (Lift & reshape)
Replatforming (Lift & reshape) – This type of migration is similar to re-hosting but requires few changes to the application. Amazon's AWS Cloud Migration team refers to this approach as the lift-tinker-and shift. Even though this approach closely resembles re-hosting. They are categorized differently based on changes. For example, in doing such migrations, an organization may plug its application into a new database system that's on the cloud or change its web server from a proprietary version. Such as Weblogic to Apache Tomcat, an open source-based web server. So, for planning purposes, it's important to categorize it as such.
4. Repurchasing (Drop & shop)
Repurchasing (Drop & shop) – This migration strategy entails essentially switching the legacy application in favour of a new but similar application on the cloud. Migrating to a SaaS-based system would be an example of such a migration where an organization may decide to migrate from its legacy financial system to a SaaS-based financial ERP system.

5. Retire (Decommission)
Retire (Decommission) – The fifth strategy is about retiring systems and applications that an organization no longer needs. An organization finds applications during the discovery procedure as part of its inventory process. that is no longer actively used or has limited use.
These types of applications are considered for retirement. Users of these systems (if any) can be provided with other alternatives.

6. Retain (No Movement)
Retain (No Movement) – In some cases, the organization may decide not to touch certain applications and systems and to postpone their migration for later in the future. Moreover, the application is too critical for modification and require a more thorough business case analysis.
Either way, it's normal for organizations to not touch some applications and systems during their cloud migration efforts. However, in certain cases such as data centre migration, organizations may not have a choice and will have to consider one of the earlier described strategies.
An expert team with years of experience will migrate a server into the cloud effortlessly by following the 6R's of Cloud Migration Strategy.
Lia Infraservices – specialized Web App Development Company in Chennai, Mobile app development company in Chennai, Readymade eCommerce Website Development Company in Chennai.