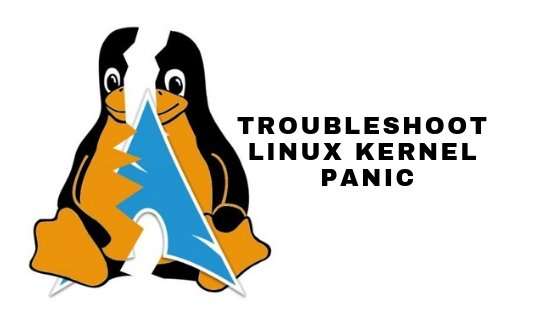 How to troubleshoot kernel panic error in Linux
2
min read
Troubleshoot | RHEL-7 Kernel panic error
Before I start to write about this,
let's understand that kernel panic can be a cause of many different reasons related to the Linux Kernel.
when the kernel tries to load itself to memory, if it finds any difficulties, it provides with some kind of error in the form of Kernel panic. Let's see how to solve kernel panic error in Linux.
I have even faced other issues related to a kernel panic, but those happened while I was trying to migrate a Linux VM to AWS cloud & that happened because the source Linux had some custom module that was not supported for AWS.
So the migrated instance at AWS gave kernel panic.
So, it's really difficult to post all the use cases in one blog article. So attempting to start with a simple one first.
Below is an example that I came across in recent days and hence wrote a few lines about my experience on Kernel panic error for a Linux server.
7 Steps to Troubleshoot RHEL-7 Kernel panic error in Linux:
This happens mostly because of initramfs.img file missing or corrupted
1.Boot the system in rescue mode
2.Login using the root account
3.Navigate to /boot
4. See if initramfs.img file is available (If it is available, it must be corrupted
5.find kernel version (uname -r)
6.mkinitrd initramfs-kernel_version.img kernel_version
7.Boot the machine
Conclusion:
To Troubleshoot kernel crashes, hangs, or reboots with kdump and for more Linux server services contact LIA Infraservices. If you like this blog on" How to solve kernel panic error in Linux" please comment below or Contact Lia Infraservices